Case Study
Managed SD-WAN Solution for Ducks Unlimited
"We are pleased to work with TeraGo on their SD-WAN solution to generate deeper visibility and networking analytics for our numerous locations. We pride ourselves on working with great partners like TeraGo who are recognized for delivering exceptional IT solutions...
See More
Announcements
Managing Your Network Just Got Easier
Introducing TeraGo Managed Network Services (MNS). A better way to manage your network and optimize your IT infrastructure.
See More
Webinars
Keep Your Business Secure with Microsoft 365
Watch TeraGo, Microsoft and Veeam have a comprehensive discussion on how M365 enables organizations to improve productivity and achieve more, faster while keeping security at the forefront.
WATCH NOW
The pandemic has disrupted much of the retail industry, impacting everything from in-store operations, to labour and customer experience, to supply chain. This seismic wave of change requires retailers to respond with agility, innovation, the right technology, and precise execution.
Market Trends
Retailers have to position themselves to do business where the customer is in a hyper digital economy. Whether it's a new e-commerce store, a shopping app, delivery services or curbside pick-up – retailers must come to the customer. Additionally, in-store experiences must innovate in a post-COVID economy, including touchless technology, mobile payment terminals, and e-receipts. This increased demand in new technology and self-serve options will create a demand for wireless infrastructure, network security, and cloud migration. Upgrading new technology into an existing infrastructure creates a potential network security risk. Easy-to-deploy network solutions will become a hot commodity in the retail sector. Also, to drive continuity and growth, retailers will need to be more agile than ever before by leveraging technology and accelerating their move to the cloud.
Challenge Overview
The retail industry has been heavily disrupted by the pandemic, creating many operational and organizational challenges. With an increase in online shopping and demand for faster delivery, retailers need to implement many changes including automating orders, overhauling their supply chain strategy, creating new in-store experiences conducive to social distancing. Organizations need to stay ahead-of-the curve, be agile, and accelerate their digital transformation roadmap to stay competitive under immense pressure.
Internal & External Factors
Some internal factors preventing transformational growth include struggling with legacy systems, unscalable supply chain models, security and business continuity, application modernization, accelerating cloud adoption. External factors include disrupted post-COVID economy, rise in e-commerce and digital shopping, new in-store procedures, rising competition, rising gig economy (meal and delivery services), regulations and legislation in regards to privacy and data security, customer demand and customer experience.
CONNECTIVITY
Managed SD-WAN
TeraGo's Managed SD-WAN (Software Defined – Wide Area Network) is a transformational network solution delivering secure, highly reliable networks that optimize performance. Deploy over public and private networks to seamlessly integrate offices, data centres and cloud services through a centralized system.
CONNECTIVITY
Key Features
Business Agility
Cost Efficiency
Reliability & Performance
CONNECTIVITY
Managed Network Service
TeraGo Managed Network Services helps business customers to optimize performance and reduce costs on their network infrastructure. Leverage TeraGo's advanced management systems and team of network experts to help improve network performance, reduce IT resources and network capital costs.
CONNECTIVITY
Key Features
Proactive monitoring
Advanced reporting & analytics
Network device management
DATA PROTECTION
Backup & Restore
Powered by Veeam's award-winning suite of tools, TeraGo's managed backup and restore solution provides fast, flexible and reliable recovery of virtualized applications and data, both on-premise and in TeraGo's cloud.
DATA PROTECTION
Key Features
Backup Management portal
TeraGo Managed Restores
Technical Support
DATA PROTECTION
Disaster Recovery as a Service (DRaaS)
TeraGo's fully managed DRaaS is architected to suit the specific requirements of your applications & business and integrates with multiple environments from on premises to TeraGo Cloud, to AWS and Azure.
DATA PROTECTION
Key Features
Failover & Failback of Applications
Highly available system architecture
Monitoring & Recovery
CLOUD
Private Cloud
Our Private Cloud is powered by VMware's virtualization technology and hardware from Cisco Systems. Ideal for resource-intensive cloud workloads and single-tenant infrastructure applications.
CLOUD
Key Features
Dedicated Scale
24/7 monitoring
99.99% SLA provided
Customer Stories
Raj Perumal, Chief Information Officer
"We are pleased to work with TeraGo on their SD-WAN solution to generate deeper visibility and networking analytics for our numerous locations."

Customer Stories
John Thompson, IT Director
"Kitchen Stuff Plus first became a TeraGo client many years ago. When we opened a site in a location that couldn't receive DSL service, TeraGo was the only provider that met our needs. Since then, the excellent service they've provided us has led us to choose them as the primary network provider for all of our 12 locations across Canada."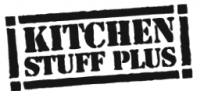 Customer Stories
DUSTIN CASSAR, CO-OWNER, QUICKTECH
"We went to a number of options with a set of needs, and we found the best fit with TeraGo. They were able to provide a balance of quality response time, high availability, bandwidth, and reasonable pricing that competitors just didn't offer."