We have seen a massive advancement of technology within the logistics industry in areas like AI, augmented intelligence, advanced analytics, and automation. For an industry that is known for intense manual processes, logistics companies can benefit from many technology solutions available today to meet increasing customer demands.
Market Trends
Industrial customers expect to get shipments faster, with flexibility, transparency and at a lower cost. Legacy operating models are crumbling under market pressure. The need to advance digital transformation roadmaps has never been more critical. There have been some market leaders who have plunged into advanced technology to optimize their business performance. The logistics industry has seen improvements particularly with artificial intelligence solutions including route planning, demand planning, and intelligent transportation. From automation picking systems and last-mile delivery robots, AI is making a significant difference in optimizing and scaling operations to meet market demands.
Challenge Overview
Customer expectations are increasing rapidly. Businesses and consumers expect to get products faster at low or no cost. Also, new entrants to the to the industry like shared delivery economy (i.e. Uber deliveries, etc.) are disrupting legacy supply chain models. All these challenges have huge implications for the logistics industry and leaders will need to integrate data analytics, social supply chains to provide much better predictability and lower costs. Smart warehousing will become essential and digital transformation will need to be accelerated to win in the market. But to implement these technologies effectively, data management, networking requirements, and business continuity are key factors that need to be carefully considered and mapped out.
Internal & External Factors
Some internal factors preventing growth in the logistics industry include struggling with legacy systems, unscalable manual supply chain models, security and business continuity, application modernization, accelerating cloud adoption. External factors include rise in the digitization of the manufacturing industry, huge demand in e-commerce and digital shopping, international trade wars, climate change legislation (i.e. reduced carbon emissions), rising competition, gig or share economy (shared delivery services), regulations and legislation in regards to privacy and data security, customer demand and customer experience.


CONNECTIVITY
Managed SD-WAN
TERAGO's Managed SD-WAN (Software Defined-Wide Area Network) is a transformational network solution delivering secure, highly reliable networks that optimize performance. Deploy over public and private networks to seamlessly integrate offices, data centres and cloud services through a centralized system.
CONNECTIVITY
Key Features
Business Agility
Cost Efficiency
Reliability & Performance
CONNECTIVITY
Managed Network Service
TERAGO Managed Network Services helps business customers to optimize performance and reduce costs on their network infrastructure. Leverage TERAGO's advanced management systems and team of network experts to help improve network performance, reduce IT resources and network capital costs.
CONNECTIVITY
Key Features
Proactive monitoring
Advanced reporting & analytics
Network device management
Customer Stories
Eli S, IT Director
"TERAGO provides excellent services for our company. They were the only provider that could deliver seamless and reliable service when we needed a backup ISP with required speeds."

Customer Stories
John Thompson, IT Director
"Kitchen Stuff Plus first became a TERAGO client many years ago. When we opened a site in a location that couldn't receive DSL service, TERAGO was the only provider that met our needs. Since then, the excellent service they've provided us has led us to choose them as the primary network provider for all of our 12 locations across Canada."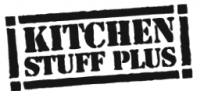 Customer Stories
Dustin Cassar, Co-Owner
"We went to a number of options with a set of needs, and we found the best fit with TERAGO. They were able to provide a balance of quality response time, high availability, bandwidth, and reasonable pricing that competitors just didn't offer."