Business Challenges
>
National Networking
Being able to deploy end-to-end networking solutions can help organizations create better experiences for their customers. TeraGo offers national coverage, solving networking challenges for one or even hundreds of locations.
Business Communications
Businesses need reliable connectivity to help their customers and employees connect seamlessly, 24/7. Whether your business operates in a retail location, office building, commercial unit, TeraGo provides best-in-class networking solutions to keep your business running.
Operational Efficiencies
People are working from anywhere more than ever before. Being able to connect employees and customers seamlessly at an optimal cost is a primary business requirement. TeraGo connectivity and networking solutions help keep businesses stay connected while saving your IT team time and money.
CONNECTIVITY
Managed SD-WAN
TeraGo's Managed SD-WAN (Software Defined – Wide Area Network) is a transformational network solution delivering secure, highly reliable networks that optimize performance. Deploy over public and private networks to seamlessly integrate offices, data centres and cloud services through a centralized system.
CONNECTIVITY
Key Features
Business Agility
Cost Efficiency
Reliability & Performance
CONNECTIVITY
Dedicated Internet
TeraGo Dedicated Internet provides secure, dedicated Fiber and Fixed Wireless Internet connections to businesses across Canada.TeraGo's solution is delivered across our high-availability, national network through geo-diverse NOCs with business grade SLAs.
CONNECTIVITY
Key Features
Dedicated Bandwidth
Business Grade SLAs
Optional Services
CONNECTIVITY
Business Ethernet
Connect your business locations and data centers leveraging TeraGo's secure, reliable Ethernet enabled Wide Area Networks. Built on TeraGo's national network, Business Ethernet is available in thousands of locations across Canada leveraging Fibre, Fixed Wireless or Broadband connections.
CONNECTIVITY
Key Features
Security
Performance & Scalability
Reliability & Support
CONNECTIVITY
Fixed Wireless Access
A carrier class wireless network that includes redundant paths within its core. TeraGo connects with multiple tier-one internet providers to ensure reliable continued service with guaranteed bandwidth and symmetrical speeds from 10Mbps to 1Gbps and includes a Service Level Agreement that guarantees network availability.
CONNECTIVITY
Key Features
Speeds up to 1 Gbps
National Coverage
Dedicated Business Network
Customer Stories
DUSTIN CASSAR, CO-OWNER, QUICKTECH
"We went to a number of options with a set of needs, and we found the best fit with TeraGo. They were able to provide a balance of quality response time, high availability, bandwidth, and reasonable pricing that competitors just didn't offer.
Customer Stories
John Thompson, IT Director
"Kitchen Stuff Plus first became a TeraGo client many years ago. When we opened a site in a location that couldn't receive DSL service, TeraGo was the only provider that met our needs. Since then, the excellent service they've provided us has led us to choose them as the primary network provider for all of our 12 locations across Canada."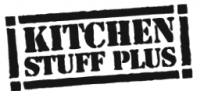 Customer Stories
Ken Pack, President
"TeraGo delivers exceptional services for our company. We run a multitude of applications over their secure Internet at a great price. Customer service is very important to me. Whenever I've had questions regarding our account, my dedicated account manager has been very helpful, informative and friendly."

Customer Stories
Jeff Tsai, Network Administrator
"We are thrilled with what TeraGo does for us. Besides the technical aspect, they help us do our jobs better and help us make better use of our dollars."