TERAGO Partners
Our Partner Network is a hub of people, resources, and offerings brought together to give you everything you need to build and deliver successful solutions for your customers. That's why we partner our best-in-class practices with the best of breed technology from industry-leading vendors. If you're only as good as the company you keep, we're top notch.
partnership
Technology
The TERAGO Technology Partner Network is designed to provide varying best-of-breed solutions in our infrastructure for our national connectivity network including our cloud offerings. We are ready to help solve your business challenges today and in the future with the organizations we have implemented and optimized for your delivery.
channel
TERAGO's commitment to our channel partners is demonstrated by limitless opportunities in the agent communities. TERAGO will provide you the resources, training, incentives and a GTM strategy to help sell our comprehensive portfolio of solutions.
wholesale
TERAGO is here to extend your reach across Canada with our National Network. Expand your portfolio while delivering cost savings with exceptional service. We provide a variety of connectivity solutions that naturally create access diversity by the nature of our last-mile access.
See All Partners >
360 Degree Portfolio
TERAGO offers end-to-end networking, colocation, and multi-cloud products and solutions. From SD-WAN to Fixed Wireless to Private and Public cloud, we help move your business forward. TERAGO delivers a well-rounded approach solving the most complex IT challenges, filling the gaps in your digital roadmap.
Coast to Coast Provider
TERAGO offers networking, cloud, and colocation services across Canada, coast to coast, for one or hundreds of locations. No longer does your business have to work with multiple networking providers. TERAGO simplifies your IT needs, helping you connect across the country.
Flexible & Innovative
We work with your timelines and needs, customizing solutions while going above and beyond. We look to provide ahead-of-the curve technologies and IT solutions to optimize your infrastructure and reduce costs.
Customer Stories
DUSTIN CASSAR, CO-OWNER
"We went to a number of options with a set of needs, and we found the best fit with TERAGO. They were able to provide a balance of quality response time, high availability, bandwidth, and reasonable pricing that competitors just didn't offer."
Customer Stories
John Thompson, IT Director
"Kitchen Stuff Plus first became a TERAGO client many years ago. When we opened a site in a location that couldn't receive DSL service, TERAGO was the only provider that met our needs. Since then, the excellent service they've provided us has led us to choose them as the primary network provider for all of our 12 locations across Canada."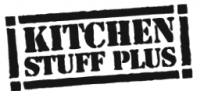 Customer Stories
Ken Pack, President
"TERAGO delivers exceptional services for our company. We run a multitude of applications over their secure Internet at a great price. Customer service is very important to me. Whenever I've had questions regarding our account, my dedicated account manager has been very helpful, informative and friendly."

Customer Stories
Jeff Tsai, Network Administrator
"We are thrilled with what TERAGO does for us. Besides the technical aspect, they help us do our jobs better and help us make better use of our dollars."