Business Challenges
>
Operational Efficiencies
Many IT teams are bogged down with basic tasks, preventing them from focusing on strategic priorities. TERAGO takes the menial tasks away from IT administrators so they can work on the projects that will drive their business forward.
Enable Innovation
Time should not be wasted on managing infrastructure. Allow business owners to focus on innovation and priorities while TERAGO specialists focus on keeping your data safe and connected.
Improve IT Job Satisfaction
By allowing the TERAGO team to handle networking and core infrastructure needs, IT professionals can focus on key strategic priorities. This can improve overall job satisfaction within your IT organization.
CONNECTIVITY
Managed SD-WAN
TERAGO's Managed SD-WAN (Software Defined – Wide Area Network) is a transformational network solution delivering secure, highly reliable networks that optimize performance. Deploy over public and private networks to seamlessly integrate offices, data centres and cloud services through a centralized system.
CONNECTIVITY
Key Features
Business Agility
Cost Efficiency
Reliability & Performance
See More >
CONNECTIVITY
Managed Network Services
Leverage TERAGO's advanced management systems and team of network experts to help improve network performance, reduce IT resources and network capital costs.
CONNECTIVITY
Key Features
Proactive 24/7 Monitoring
Advanced Monitoring & Reporting
Full Network Device Management
See More >
Customer Stories
John Thompson, IT Director
"TERAGO was the only provider that met our needs. Since then, the excellent service they've provided us has led us to choose them as the primary network provider for all of our 12 locations across Canada."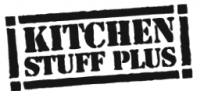 Customer Stories
Jeff Tsai, Network Administrator
"We are thrilled with what TERAGO does for us. Besides the technical aspect, they help us do our jobs better and help us make better use of our dollars."
Customer Stories
Karen Phipps, President
"We are excited to partner with TERAGO who was quick to engineer an end-to-end solution that addressed all of our challenges."
See Other Business Challenges