Connectivity
>
Private Networking
Securely connect your offices, data centres and cloud infrastructure to support your mission critical applications and sensitive business data.
Business Ethernet
Connect your business locations and data centers leveraging TeraGo's secure, reliable Ethernet enabled Wide Area Networks. Built on TeraGo's national network, Business Ethernet is available in thousands of locations across Canada leveraging Fibre, Fixed Wireless or Broadband connections.
Key Features
Security
Performance & Scalability
Reliability & Support
TGO Cloud Connect
Get the performance, reliability, and security of a direct private connection to your Cloud Service Provider with TeraGo Cloud Connect. Our solution supports most of the major Cloud Service Providers including AWS, Google Cloud, and Microsoft Azure.
Key Features
Performance
Management & Control
Security
See Data Sheet >
Customer Stories
Karen Phipps, President
"It was important for us to work with a leading Canadian managed service provider who could meet our migration timelines and diverse set of requirements."
Customer Stories
John Thompson, IT Director
"Kitchen Stuff Plus first became a TeraGo client many years ago. When we opened a site in a location that couldn't receive DSL service, TeraGo was the only provider that met our needs. Since then, the excellent service they've provided us has led us to choose them as the primary network provider for all of our 12 locations across Canada."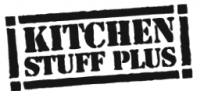 Customer Stories
Raj Perumal, Chief Information Officer
We pride ourselves on working with great partners like TeraGo who are recognized for delivering exceptional IT solutions in Canada and abroad."

Customer Stories
Brian Lack, President
"We're sleeping better at night knowing that our protection is far stronger than before, while preserving the secrecy of voting traffic."