Case Study
Managed SD-WAN Solution for Ducks Unlimited
"We are pleased to work with TeraGo on their SD-WAN solution to generate deeper visibility and networking analytics for our numerous locations. We pride ourselves on working with great partners like TeraGo who are recognized for delivering exceptional IT solutions...
See More
Announcements
Managing Your Network Just Got Easier
Introducing TeraGo Managed Network Services (MNS). A better way to manage your network and optimize your IT infrastructure.
See More
Webinars
Keep Your Business Secure with Microsoft 365
Watch TeraGo, Microsoft and Veeam have a comprehensive discussion on how M365 enables organizations to improve productivity and achieve more, faster while keeping security at the forefront.
WATCH NOW
Connectivity
>
Business Internet
TeraGo delivers secure and reliable Internet solutions to Canadian businesses, leveraging a diverse set of Internet connectivity options, including Fiber, Fixed Wireless, DSL, Cable and LTE.
Dedicated Internet
TeraGo Dedicated Internet provides secure, dedicated Fiber and Fixed Wireless Internet connections to businesses across Canada. TeraGo's solution is delivered across our high-availability, national network with geo-diverse NOCs with business grade SLAs.
Key Features
Dedicated Bandwidth
Business Grade SLAs
Optional Services
Internet 50-10
TeraGo Internet 50/10 leverages advanced fixed wireless access to deliver affordable and reliable Internet solutions. Our solution is well suited for small businesses, branch offices and SD-WAN connections as an alternative to cable or DSL Internet connections.
Key Features
Performance
Business Grade Features
Support
See Data Sheet
Wireless Failover
TeraGo Wireless Failover is the perfect choice for creating high-availability private and Internet connections. Combine Wireless Failover with an existing Internet or WAN link to increase up-time and reduce the risk of outages.
Key Features
Increase Availability
Truly Diverse Connectivity
Proactive Monitoring
Seasonal Internet
Our seasonal Internet solutions provides businesses with flexible Internet connectivity to support increased customer internet traffic during peak times of the year. Improve efficiency and optimize costs by scaling Internet bandwidth when you need it.
Key Features
Flexibility
Business Grade SLAs
Support
Customer Stories
Raj Perumal, Chief Information Officer
"We are pleased to work with TeraGo on their SD-WAN solution to generate deeper visibility and networking analytics for our numerous locations."

Customer Stories
John Thompson, IT Director
"Kitchen Stuff Plus first became a TeraGo client many years ago. When we opened a site in a location that couldn't receive DSL service, TeraGo was the only provider that met our needs. Since then, the excellent service they've provided us has led us to choose them as the primary network provider for all of our 12 locations across Canada."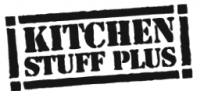 Customer Stories
Karen Phipps, President
"It was important for us to work with a leading Canadian managed service provider who could meet our migration timelines and diverse set of requirements."