Case Study
Managed SD-WAN Solution for Ducks Unlimited
"We are pleased to work with TeraGo on their SD-WAN solution to generate deeper visibility and networking analytics for our numerous locations. We pride ourselves on working with great partners like TeraGo who are recognized for delivering exceptional IT solutions...
See More
Announcements
Managing Your Network Just Got Easier
Introducing TeraGo Managed Network Services (MNS). A better way to manage your network and optimize your IT infrastructure.
See More
Webinars
Keep Your Business Secure with Microsoft 365
Watch TeraGo, Microsoft and Veeam have a comprehensive discussion on how M365 enables organizations to improve productivity and achieve more, faster while keeping security at the forefront.
WATCH NOW
TeraGo offers best-in-class enterprise grade storage for cloud workloads, backup and archiving, and object-storage use cases. Using dedicated storage arrays, optimal performance and scalability is delivered.
NVMe Storage
NVMe is an all-flash storage technology delivering high input/output per second (IOPS) for block-level storage in a highly-available configuration. The platform significantly enhances data processing and overall application responsiveness.
Key Features
100% NVMe flash-based storage
10 IOPS up to 200 IOPS
Improved Responsiveness
Archival Storage
Archival Storage is a cost-effective solution for adding dedicated storage within TeraGo's Cloud ecosystem. Ideal for backup, Archival Storage can be presented as NFS or SMB and is delivered on SATA disk infrastructure for quick access.
Key Features
Reliable & cost-effective storage
Ideal for VM Backups
Data encryption
Object Storage
Compatible with thousands of object storage-based applications, data is stored as a complete object with user-defined metadata and global identifiers. This allows for quicker application search and retrieval and is accessible over the internet.
Key Features
Compatible (S3 and OpenStack Swift)
Data integrity
Self-managed user portal
Customer Stories
Jeff Tsai, Network Administrator
"We are thrilled with what TeraGo does for us. Besides the technical aspect, they help us do our jobs better and help us make better use of our dollars."
Customer Stories
John Thompson, IT Director
"Kitchen Stuff Plus first became a TeraGo client many years ago. When we opened a site in a location that couldn't receive DSL service, TeraGo was the only provider that met our needs. Since then, the excellent service they've provided us has led us to choose them as the primary network provider for all of our 12 locations across Canada."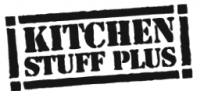 Customer Stories
Ken Pack, President
"TeraGo delivers exceptional services for our company. We run a multitude of applications over their secure Internet at a great price. Customer service is very important to me. Whenever I've had questions regarding our account, my dedicated account manager has been very helpful, informative and friendly."