TeraGo's public cloud solutions meet diverse needs and leverage the strengths and platforms of different environments. TeraGo manages infrastructure in the TeraGo Cloud or in AWS.
TGO Public Cloud
Key Features
Secure and Highly Available
Increase Productivity
Cost Optimization
See More >
AWS
TeraGo's AWS service maximizes your IT potential. We help select optimal resources to achieve your goals and manage the on-premise to cloud, or cloud-to-AWS migration, ensuring ideal security posture.
Key Features
Cloud Adoption Strategy
Security and Compliance
End-to-End Service
See More >
Customer Stories
DUSTIN CASSAR, CO-OWNER
"We went to a number of options with a set of needs, and we found the best fit with TeraGo. They were able to provide a balance of quality response time, high availability, bandwidth, and reasonable pricing that competitors just didn't offer."
Customer Stories
John Thompson, IT Director,
"Kitchen Stuff Plus first became a TeraGo client many years ago. When we opened a site in a location that couldn't receive DSL service, TeraGo was the only provider that met our needs. Since then, the excellent service they've provided us has led us to choose them as the primary network provider for all of our 12 locations across Canada."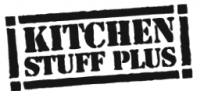 Customer Stories
Ken Pack, President
"TeraGo delivers exceptional services for our company. We run a multitude of applications over their secure Internet at a great price. Customer service is very important to me. Whenever I've had questions regarding our account, my dedicated account manager has been very helpful, informative and friendly."

Customer Stories
Jeff Tsai, Network Administrator
"We are thrilled with what TeraGo does for us. Besides the technical aspect, they help us do our jobs better and help us make better use of our dollars."