TeraGo's Private Cloud is powered by VMware's virtualization technology and hardware from Cisco Systems. Ideal for resource-intensive cloud workloads and single-tenant infrastructure applications.
Benefits
Dedicated Scale
As your business grows, enjoy the ability to scale your infrastructure accordingly.
Maintain complete control over all aspects of your environment.
Add dedicated storage & compute power to your cluster when you need it.
The Business Case
Empower your IT department to focus on the most valuable parts of your business and let TeraGo take responsibility of your infrastructure and Private Cloud solution.
Maximize performance with your single-tenant dedicated environment.
Expert Team
Our fully accredited cloud experts ensure your infrastructure is built on best-in-class Cisco hardware and supports a full VMware stack, including vSphere, vCloud Director, vSAN and NSX.
We offer Centralized visibility, automation and elite management tools.
Managed Services
Exceptional Performance
Private clouds ensure that you never encounter "noisy-neighbour" syndrome. TeraGo's Managed Services team ensures that those same systems are operating optimally on a per node basis, monitoring and actioning on resources so performance is never compromised.
Highly Available
TeraGo designs its private clouds with the capability to handle unforeseen events. This ensures that systems are always operational and available even when maintenance activities need to occur.
Protection and Security
Covering the full stack from hardware to hypervisor to OS, TeraGo's security and patching services will keep the hardware and software protected against vulnerabilities and deliberate attempts to exploit the system and its contents.
Use Cases
Security & Compliance
Suitable for medical, financial and legal operations.
TeraGo's facilities are SOC 2 Type I and II compliant. We work with customers to help achieve PCI-DSS, HIPAA standards.
Resiliency & Disaster Protection
Fail over to your cloud DR service at the same time.
Guaranteed resource availability.
Customer Stories
DUSTIN CASSAR, CO-OWNER
"We went to a number of options with a set of needs, and we found the best fit with TeraGo. They were able to provide a balance of quality response time, high availability, bandwidth, and reasonable pricing that competitors just didn't offer."
Customer Stories
John Thompson, IT Director
"Kitchen Stuff Plus first became a TeraGo client many years ago. When we opened a site in a location that couldn't receive DSL service, TeraGo was the only provider that met our needs. Since then, the excellent service they've provided us has led us to choose them as the primary network provider for all of our 12 locations across Canada."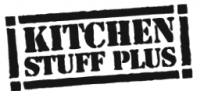 Customer Stories
Ken Pack, President
TeraGo delivers exceptional services for our company. We run a multitude of applications over their secure Internet at a great price. Customer service is very important to me. Whenever I've had questions regarding our account, my dedicated account manager has been very helpful, informative and friendly.

Customer Stories
Jeff Tsai, Network Administrator
"We are thrilled with what TeraGo does for us. Besides the technical aspect, they help us do our jobs better and help us make better use of our dollars."