Services
>
Data Centre Services
TeraGo's Canadian data centres ensure both data sovereignty and data residency in secure and monitored facilities. All 5 data centres are Canadian owned & operated with carrier-neutral connectivity.
Features
Geo-Diversity
TeraGo's data centres provide space and power for colocation needs throughout Canada. Each data centre is fitted with redundant infrastructure and high-speed network links to ensure power and access at all times. TeraGo data centres also have 24/7 video monitoring & surveillance and certified for SOC II Type 2 compliance. TeraGo can additionally support industry certifications such as HIPPA, PCI-DSS, NIST, etc.
Carrier Neutral Connectivity
TeraGo's data centre facilities provide best-in-class networking and connectivity to ensure optimal service for your business. All facilities are built with carrier neutral, high capacity fibre options and secure networking infrastructure while maintaining scalable connectivity options.
Hybrid Cloud Solutions
The Tier III data centres in Toronto and Kelowna host VMware Cloud Verified infrastructure with both shared and dedicated environments. TeraGo's hybrid cloud solutions connect to hyperscalers like AWS and Azure to scale application performance, or to enable backup and disaster recovery.
Managed Services
Expertise
TeraGo's 5 data centres are run and maintained by DC managers and technicians with decades of combined expertise. This includes layout design, balancing air flow between aisles, ensuring fault tolerance, and effectively managing on-premise security.
Day-to-day
Basic services can start with racking and stacking your equipment, enabling 3rd party cross-connects for primary or redundant connectivity services, or any other remote hands & eyes requirements.
Design
Mitigate logistical headaches by having these on-site experts lend a helping hand with managing network appliances, and capacity planning for power & space including cages and biometrics for additional security.
Use Cases
Financial & Public Sector
Meet industry specific compliance requirements.

24/7 Secure Monitoring and access logging for security audits.
Infrastructure redundancy to ensure your equipment is always running.
IT Service Providers
Best-in-class networking and connectivity to ensure clients can access your service.
99.99% SLA for complete peace of mind.
Flexibility and capacity to expand as your business grows.
Disaster Recovery
Leverage hybrid cloud to provide backup and Disaster Recovery for your collocated workloads.
Ideal as a secondary site for geo-redundancy.
Private interconnection capabilities for secure data replication.
Customer Stories
Brian Lack, President
"We're sleeping better at night knowing that our protection is far stronger than before, while preserving the secrecy of voting traffic."

Customer Stories
John Thompson, IT Director
"Kitchen Stuff Plus first became a TeraGo client many years ago. When we opened a site in a location that couldn't receive DSL service, TeraGo was the only provider that met our needs. Since then, the excellent service they've provided us has led us to choose them as the primary network provider for all of our 12 locations across Canada."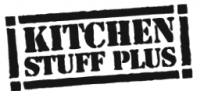 Customer Stories
Ken Pack, President
"TeraGo delivers exceptional services for our company. We run a multitude of applications over their secure Internet at a great price. Customer service is very important to me. Whenever I've had questions regarding our account, my dedicated account manager has been very helpful, informative and friendly."